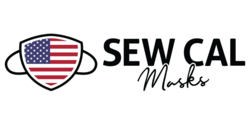 By NewsDesk  @infectiousdiseasenews
The Peru Ministry of Health (Minsa) reports in an update today that the country COVID-19 case count has topped 300,000.
As of July 5, 2020, 302,718 positive COVID-19 cases have been reported out of 1,782,846 people tested.
To date, there are 11,302 hospitalized patients with COVID-19, of which 1,227 are in the ICU with mechanical ventilation.
More than half the cases are reported in Lima (165,307). 10,589 people in the country have died from COVID-19, according to health authorities.
Recently, Peru Interior Minister Gastón Rodríguez said 223 policemen died from COVID-19 in 100 days of state of emergency.
Another 15,600 were infected during their surveillance work on the streets to comply with the immobilization in force for 100 days, according to the minister.
Subscribe to Outbreak News TV on YouTube
The minister recalled that "when the first actions were taken, there was a lack of awareness of some people who ignored this restriction and motivated the intervention of the police." In the first weeks of the quarantine in Peru to combat COVID-19 , in mid-March, the police stations were filled with detained citizens who failed to comply with the restraining and curfew orders at night.